What to do when your concealed pistol isn't as concealed as you thought…
In our classes we always tell the students that if you are carrying concealed properly nobody else should know.  Last Sunday, in church no less (I am authorized to carry there), I let a few people know and it was an oopsie on my part! As I sat in the pews I thought nothing was amiss.  My Sig P226 was secured snugly to my side in a slim pancake holster covered by my sport coat. It was a nice new sport coat that fit well and has a cut that lent itself to great concealment.  It also had a 4 inch slit in tail of the coat that I thought nothing of as I shifted in the pew. The service was nearly over and I rose to walk up and take communion.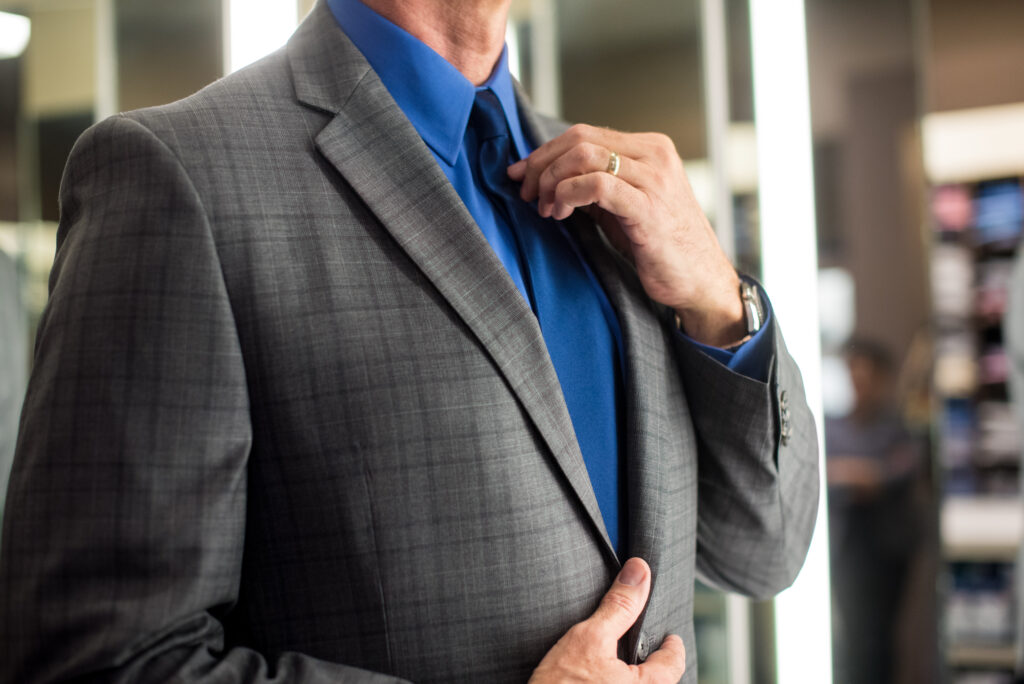 As I returned to my seat I noticed my friend in the next row.  Wide eyed and almost in a panic he silently mouthed 'Your GUN!' At first I was confused then I realized I was exposed! It seemed the handle of the pistol had poked through the slit in the tail as I shifted in my seat, when I rose it was pinning the sport coat to my body fully exposing itself on my right hip!  Now, thankfully I attend a church where the pastor is very happy to have me carry during service and there are other law enforcement officers that attend as well. No one who saw was too concerned. I quickly covered up and had a chuckle with my fellow LEO after service about what I just did. I'm not excusing my mistake, but it happens.  Here are some pointers to keep in mind should you commit this CPL faux pas.  
Regain concealment
If you are in a public setting (out on the street, in a store or the like) and you realize your pistol is exposed, or worse yet, have someone tell you it is, don't panic!  Nothing has gone terribly wrong at this point. Chances are not too many people, if any noticed it. Its a sad fact that many of our fellow citizens go through their lives unaware of those around them.  Simply covering your pistol and straightening your clothes might be all you need to do. Do it quickly but in a manner not to draw attention to yourself.
Concealing and securing your pistol is priority one.
Deescalate
Generally speaking those folks that are weapon adverse that happen to notice it probably won't make a scene so much as quickly exit the area.  If they are sticking around, you may become the center of their attention. You may have garnered the attention of some anti-gunners who believe it is their civic duty to accost and harangue you in public for your decision to peacefully and legally exercise your rights. Here is where it is very important to keep your cool.  If you are confronted by such a person this is not the time to have an argument. Someone confronting you in such a manner is not interested in opposing view. They are just interested in virtue signaling to all in earshot that they believe such and such and anyone who doesn't is worse than Hitler.
Don't give them the satisfaction of a confrontation.  Remember that everyone has a phone with a camera. Anything out of the ordinary will find its way to the Interwebs! Be kind, be courteous and go about your business. If they press a confrontation, remember it is not worth your aggravation, and simply leave. This isn't about right or wrong, its about taking the most prudent course of action.
Mitigate unwanted response
You may have garnered the attention of someone who calls 911.  If the police arrive, stay calm; they are responding to a situation they have little information on and may act in a manner you perceive to be belligerent.  Don't argue at that point. Their primary purpose at that point is to secure the situation and ensure their safety. If you comply the situation, if it was escalated, will quickly de-escalate. 
Thankfully the great state of Michigan recognizes that carrying a pistol is a right. While in the past the police could be hostile to this idea, that is not the case today. Most police officers are very enthusiastic about the private citizen being armed.  To that end they will simply ask you some simple questions to establish who you are and what is going on. Its a no-harm no-foul situation. You may get advised to keep that pistol concealed, but beyond that they will simply take your information (to confirm that they indeed made contact with you) and be on their way. 
Dealing with unintended separation
If, in the process of carrying, you physically get separated from you pistol (it came out of the holster, fell on the ground, or the worst: you left it somewhere), your first duty is to reacquire and secure that pistol. In a public setting if it hits the ground, heads are going to turn! Quickly and deliberately get control of that pistol in a manner that doesn't endanger those around you.  If someone else should pick it up, using an authoritative voice, calmly and firmly instruct them to give the pistol back to you. Of all situation this is the one with the most risk. Hopefully they will comply quickly. If they do not, I cannot advise you on the proper course of action other than to say that you are responsible for that pistol and you need it to be safely in your possession. 
To that end you might have to do something. People will be watching and more than likely the authorities will be called. At the conclusion of such and incident, and God willing nothing bad has happened, you will need to re-evaluate how you carry and take deliberate and effective steps to ensure this occurrence is not repeated.
If you carry and do so responsibly, chances are nothing like the above will happen to you, but in the event something doesn't go as planned, remember that you assumed the responsibility for concealment, there are cameras everywhere, and the best way to make up for irresponsible actions is to assume that responsibility immediately.
Stay Frosty!